Dr. G. Caminschi Dentistry Professional Inc. Offers Root Canal Treatment In Mississauga
Are you experiencing severe jaw pain? One reason could be tooth decay, which when left untreated causes severe pain and damage to the inner tooth surface. Inside each tooth is a network of blood vessels, nerves, and connective tissue. If damaged, it can become infected.
Root canal therapy is a reliable and comfortable restorative procedure performed to help you heal from infection and avoid the need for an extraction.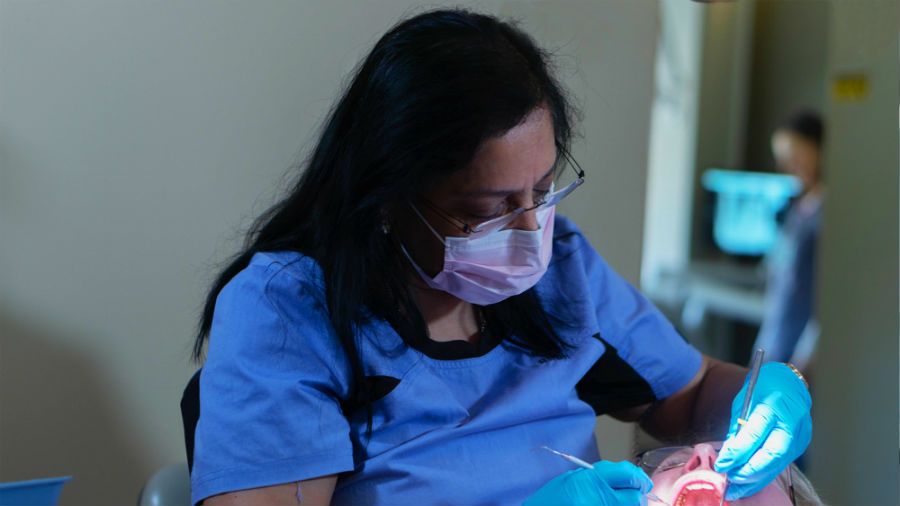 Why Root Canal Therapy May Be For You
Pain or throbbing while chewing or biting

Noticeable Cracked or Chipped Tooth

Sensitivity while consuming sweet, hot and cold food items or beverages

Severe decay or injury that creates an abscess in the bone

Tooth Enamel Discoloration   

 Swelling of the gum and/or jaw

Sores on the gums, cheeks, palate etc.

Tooth Drainage
The Procedure
Dr. Caminschi performs simple and complex root canal treatments. After numbing the tooth, a tiny hole is drilled into the tooth, after which the infected pulp is carefully removed and replaced with a special filler that helps maintain the remaining tooth surface. After approximately one week of healing, we recommend you return for the placement of a filling or crown to restore and protect the tooth from further damage.