General Dentistry
Dr. G. Caminschi Dentistry Professional Inc. in Mississauga, we offer a broad range of general dentistry services essential to your oral health, including dental checkups, cleanings, fillings, oral screenings and more.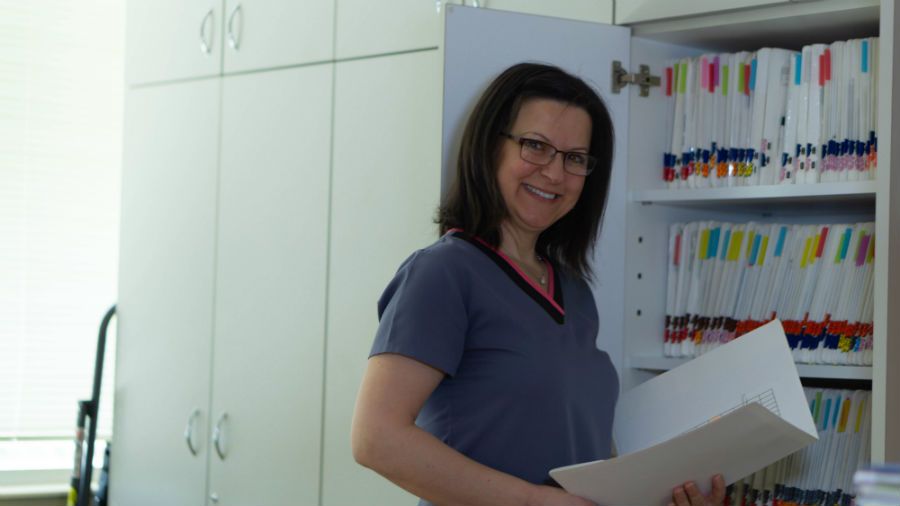 Personal care
Enamel shaping & contouring
Lifestyle support
Periodontics plastic procedures
Prevention & Comprehensive Services
We are committed to the maintenance of your oral health through prevention and education.
As your primary dental care provider, we keep you informed and detect oral diseases to treat them before they escalate into expensive and complex treatments.
Your oral health is our number one priority!
Our full suite of general dentistry services includes:
Hygiene & Prevention
Visit us regularly for oral exams, hygiene cleaning and fluoride treatments to keep a healthy smile!
Oral Examinations
Regular visits to our dental office for oral exams gives us the opportunity to take a close look at your teeth, gums and bite to identify any dental health issues and make a plan to treat them.  With the added use of special dental instruments, we also check for decay across the tooth surfaces and restorations, including: existing fillings, crowns, etc. 
Hygiene Cleanings
We provide professional deep cleaning of your teeth by scaling and polishing to remove calculus, plaque, stains and give you the confidence to smile freely again.
Fluoride Treatment
Fluoride is a natural mineral that helps to rebuild the minerals in the enamel of your teeth. At Dr. G. Caminschi Dentistry Professional Inc. we offer fluoride treatments to our adult and pediatric patients who are at risk of tooth decay to help strengthen tooth enamel and prevent decay. 
Oral cancer screening
When oral cancer is detected at its earliest stages, the prognosis and survival rates are excellent. We offer a thorough screening of the face, neck, lips, throat, gums and tissues for early detection of oral cancer.
About Oral Cancer
Oral cancer can impact any part of the mouth or surrounding tissues including: tongue, cheeks, lips, the floor of the mouth, palate, sinuses and throat.
Symptoms are not normally noticeable, which is why we prioritize screening at our office.
Screening is fast, simple and painless. With the use of a small handheld device, a light is shined on the areas oral cancer can be found to determine the health of the soft tissues in your mouth.
Gum Disease Evaluation
We examine the soft tissues surrounding your teeth (gums, cheeks and bone) for the presence of any periodontal disease.
Diagnostic Digital X-rays
Digital x-rays are an essential procedure that help to determine tooth and root positions, detect decay, tumours, bone loss and cysts. Abnormalities that can't be seen during a regular exam are often found with this procedure. Digital x-rays are fast, practical and comfortable, and have the below advantages:
–          Reduced exposure to radiation by up to 90%
–          Results are displayed on chairside monitors
–          Environment friendly
–          Provide clarity of treatment
To smile with confidence, don't forget to brush your teeth and floss at least twice a day.
For more information about procedures or an estimate, call us today!